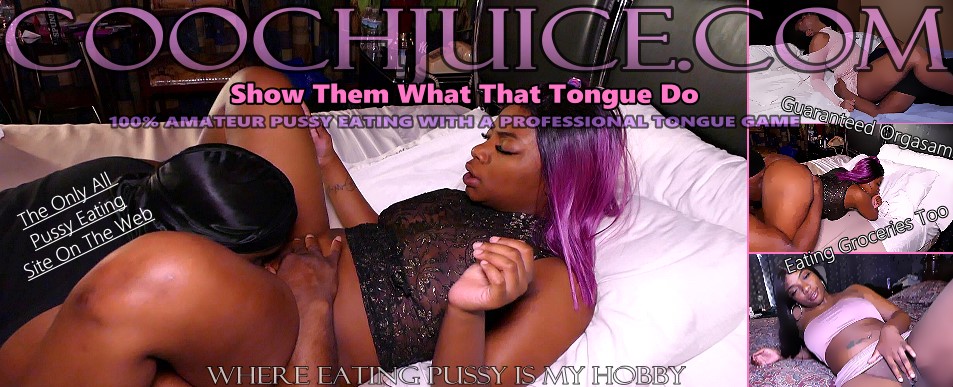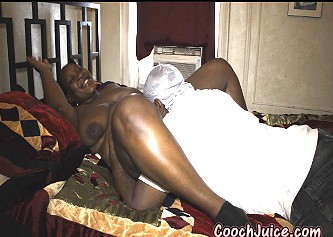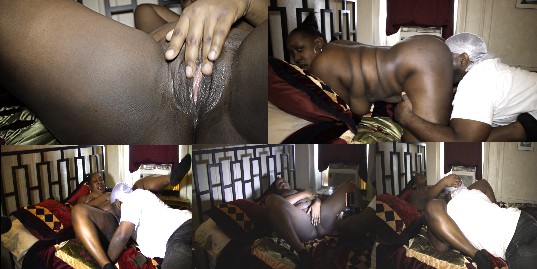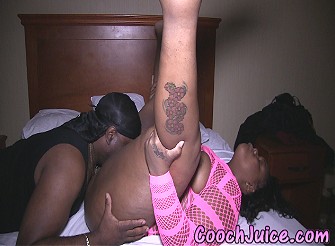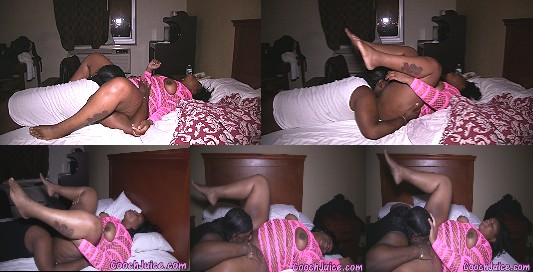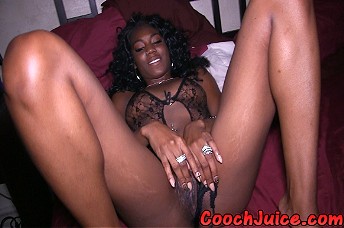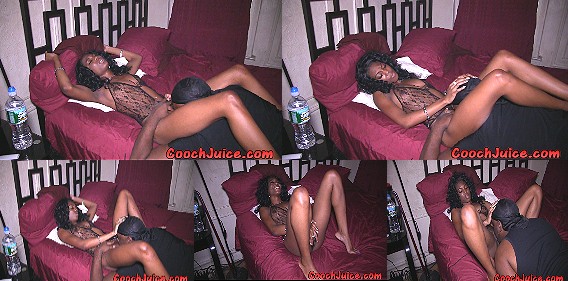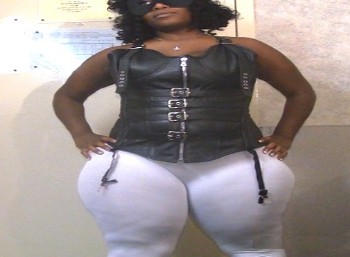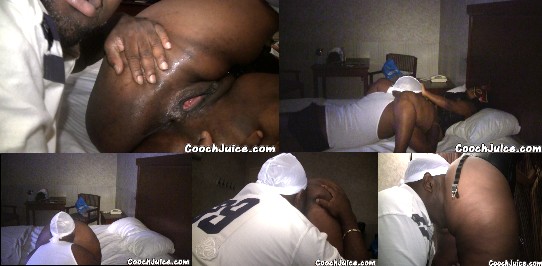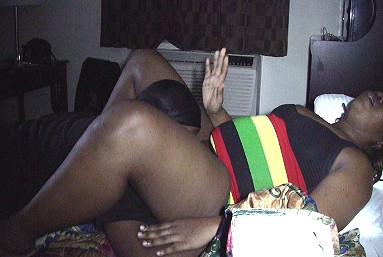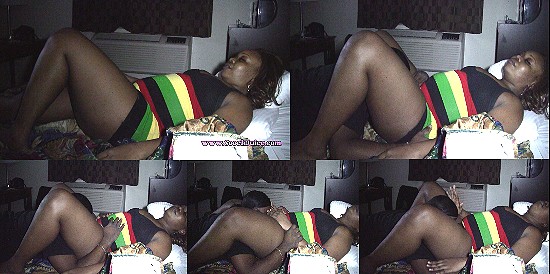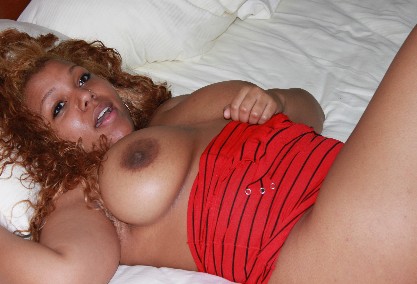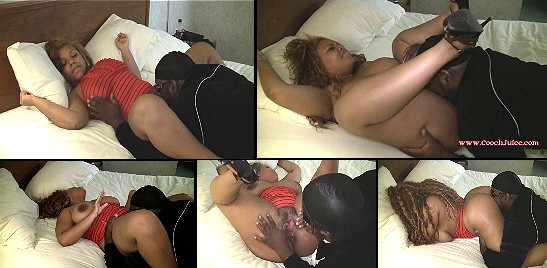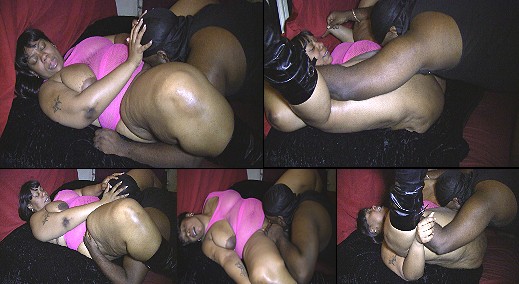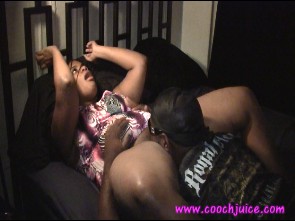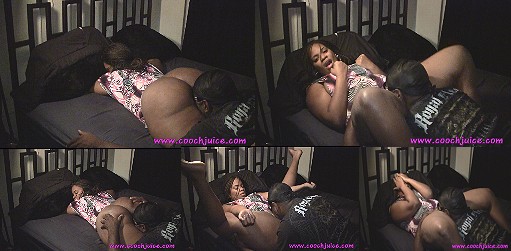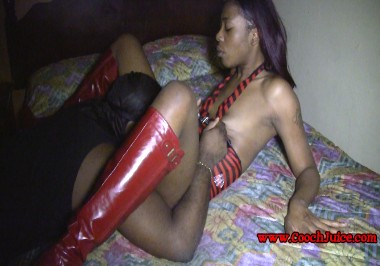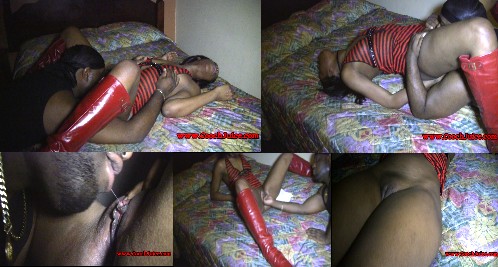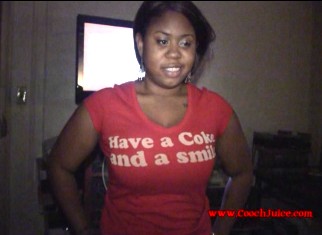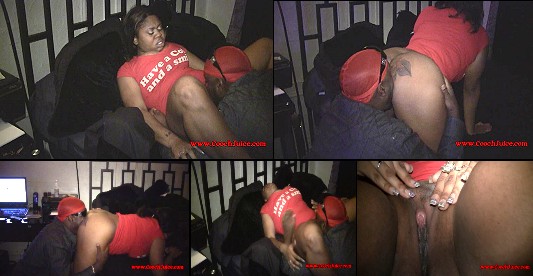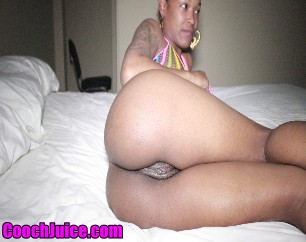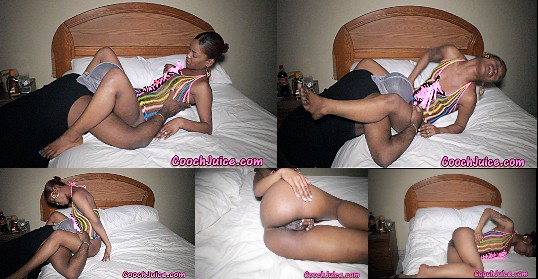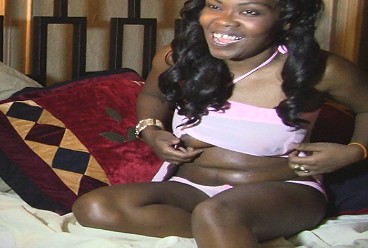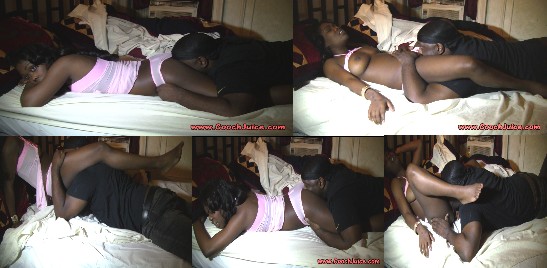 I knew Mocha Creme for awhile but we never rocked like that. One day she surprised me and wanted to do a scene for my sites..I said fuck it why not. So u know me and my pussy eating fetish, I had to taste that puss. She didn't know what she was in for when I went downtown. She thought it was a joke until she was running from the tongue. Another pussy conquered. She admitted she never got her pussy eaten like that
Been a long time coming with Miss Pretty Please. After years of watching her, I finally got my shot at that challenging pussy. 1st off lets just say she is the truth in every form and fashion. Nice fat ass and real creamy pussy that tastes like pure water. I had fun showing her what this tongue was about. She came at least 6 times fucking with me..I gots to get another shot at that pussy..Damn!!
You already know I had to taste this pretty bitch again. Tiyanna came by to chill but I had other intentions. I convinced her to let me taste that sweet pussy, and she was down for the crown..I got right down to business and ate her for a full 20 minutes. Making sure I got all them juices.She came twice and I left her paralyzed..Got to say, one of my favorites thus far..
Oh yeah Miss Addicition is back..Actually this is some old footage I dug up of some of our first encounters.. After a good 10 minute ass worship session I got right to business of eating that pussy. She has some very tasty pussy but its hard as hell to make her cum..You got to know what you doing with that shit..I can count on one hand how many times i did it..it was good anyway..A treat for the ass worship member
Good ole Baby Doll once again. he came down for a lil gang bang, and I had my lil eat out session before everyone got there. Of course you already know she busts within 8 minutes..Another one of my favorites.
.
Bianca is now retired from the porn biz. We actually filmed this scene a few years ago in anticipation for this site. Her pussy was as sweet as she looks..I ate the pussy from back and front, her shit tasted nice and spicey like the latina she is. lol..I'm not sure if I made her cum but fuck it that shit was a pleasure of mines..Too bad she retired from the biz..
Now Cakes was a real challenge. She was thick as fuck and she knew what she wanted and how she wanted it. Believe me when i tell you, I ate that MILF pussy liek it was no tomorrow. Had her speaking in tongues..lol..She loved every second of my tongue swirling around that clit. She bust a fat nut..I wanted to fuck after that.
One thing Chee Chee loved was to get her pussy licked by me. She use to be in thirst mode for me to eat the pussy, why, because I'm the best at what I do. I use to make her cum in less than 4 min flat, and in this particular video, she bust 2 back to back nutts. I ate that shit up lovely, had her shivering even after i was done..Even ate it from the back with that fat jiggly ass..1st class pussy eatin right here!
Cherry Creme has one of the tastiest pussy's i ever ate. I love eating her creamy pussy and she would let me eat it for as long as I want. On this night she got more than what she bargained for..Almost 40 min worth of pussy eating. We fucked that night but i ate her for a long ass time on separate occassions. Even had her quivering from this tongue..
Cola is a cool ass female I knew from way back. She use to come through just for me to eat that puss. She knew I had that magic tongue so she never missed a session. On this day I really got down to business on that snatch. She came extra hard and I left that clit swollen from sucking on it..I cant front, I loved eating her out!
Oh yes my favorite pussy to eat is back and it seems like I've gotten better..It use to take awhile for her to cum, now i did it in under 10 minutes flat..She couldn't wait for me to eat that box, so the anticipation alone made her explode...She know who got that real tongue game and it never fails..Love Lil Cynamin's pussy, nice clean and fat as fuck..good job!!
Egypt was laying down resting and I got up under the covers and started sucking that clit and the rest is history. She bust one of the biggest nuts ever
Mocha Cream Creamed On My Tongue
Pretty Please Will Always Be One Of My Favorites
Tiyanna Lee Tasted Like Caramel Cream
Ass And Pussy Worship With Addiction
Babydoll Was In Love With A Nigga
Bianca Was Spicy
Booty Cakes Got Her Soul Sucked
Chee Chee Was Addicted
Love Me Some Cherry Creme
Cola's Only Video Ever
Taste The Rainbow With Lil Cyn
Sucked All Of Egypt's Juices Out Of Her
Members :: JoinNow :: 2257 Compliance:: Contact Us


DIRTY VISION ENTERTAINMENT